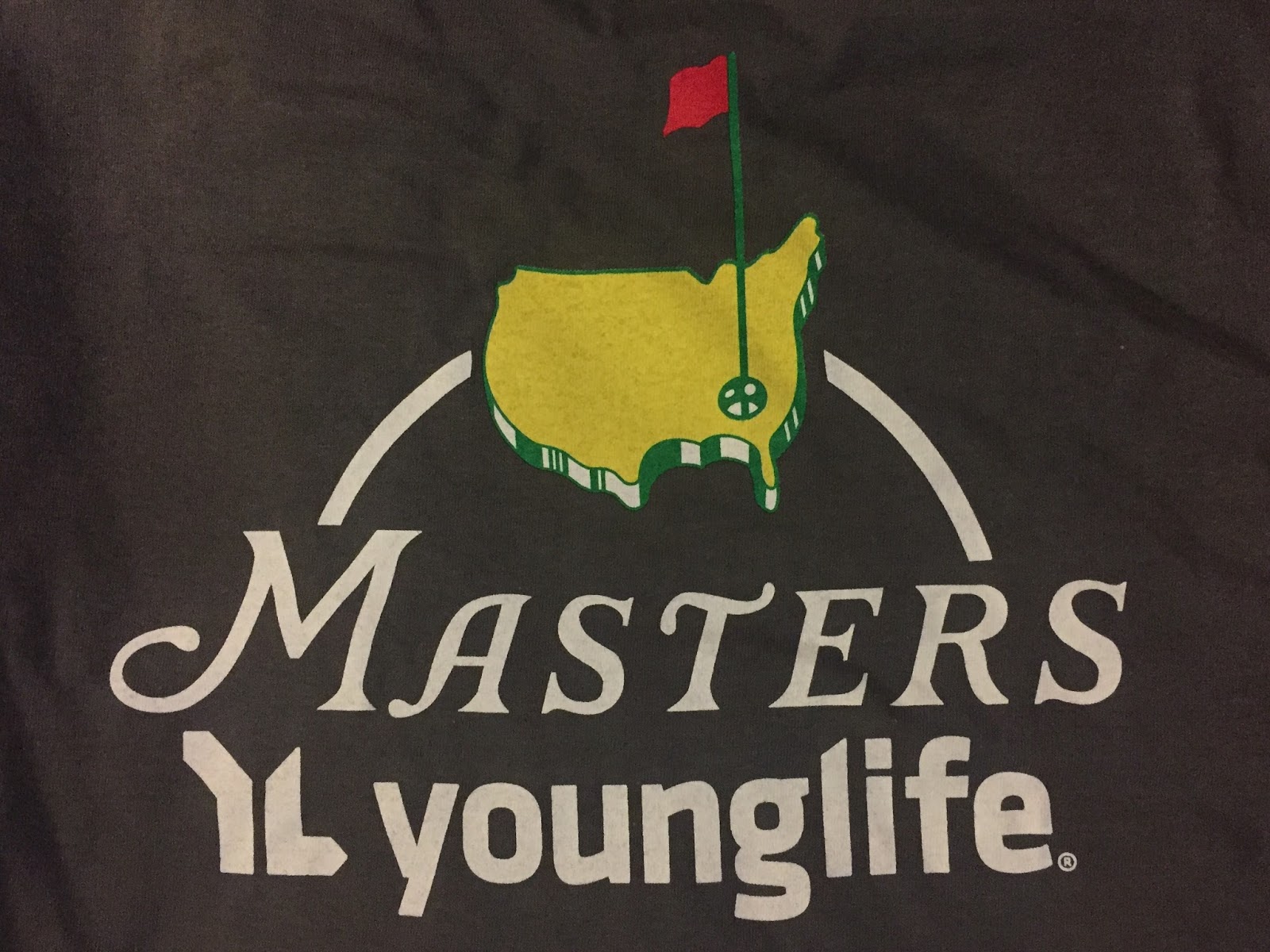 This weekend, millions of golf fans will watch "The Masters," a tradition unlike any other!
If you're looking for a fun and unique fundraising event for camp, here's a fun idea out of Rome/Floyd County, GA. For the past 6 years, they've hosted their own version of the tournament.
The Young Life Frisbee Golf Masters
by Austin Drake, Dave Mahon, and Derek Hay in Rome, GA.
The event is held on Berry College's campus, our local leader-farm. The event is open to, not only our high school friends and college leaders, but also any Berry students or alumni. Participants get together teams of four to play scramble style (captain's choice) frisbee golf on a student-made course on campus.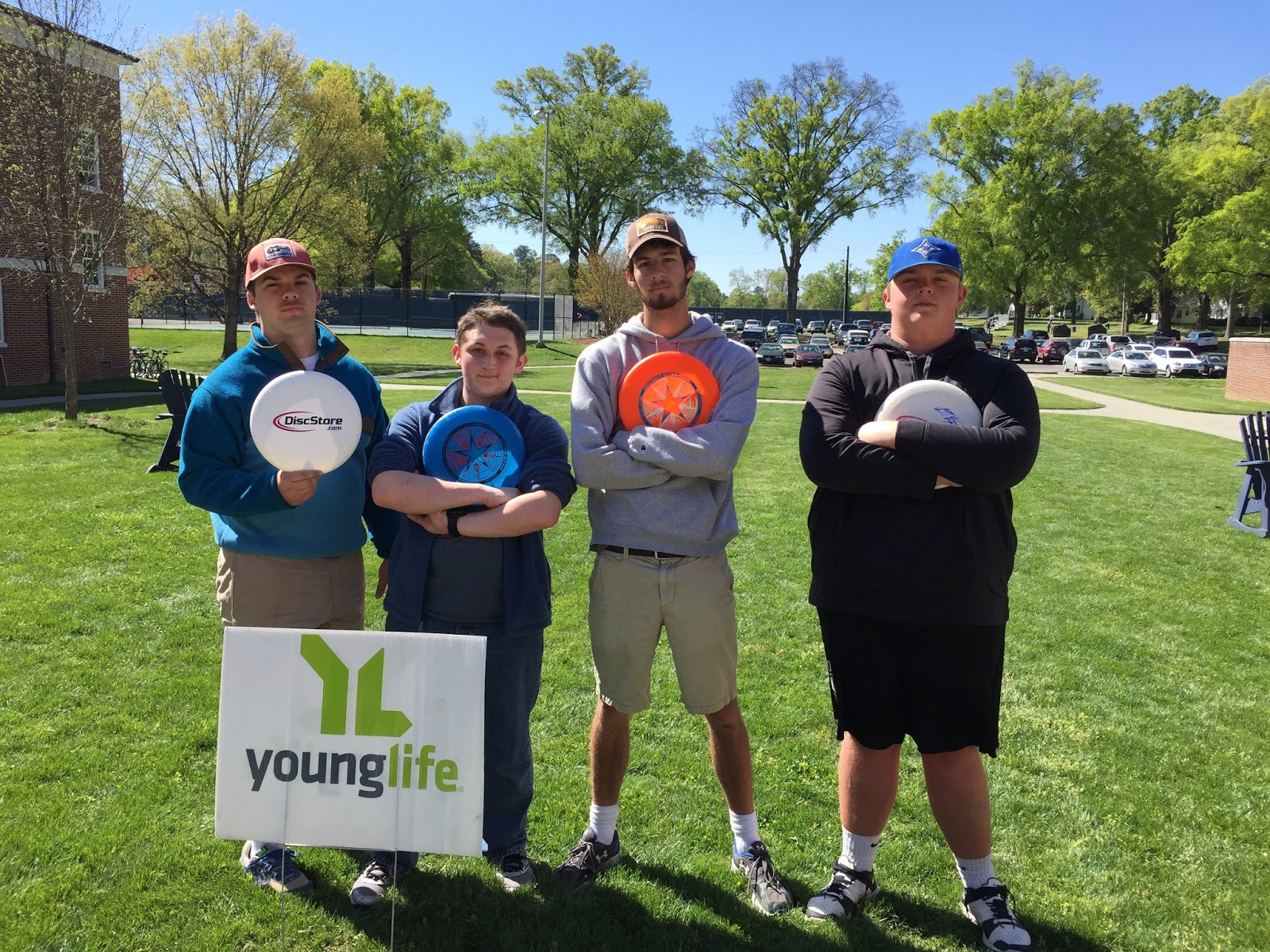 Registration is done at the event, and teams often arrive dressed out in golf polos, visors and khakis like they were playing in the real Masters. Participants pay a fee of $20 per person, which includes a Chick-Fil-A biscuit, coffee from our local coffee shop, and a snazzy t-shirt and, most importantly, helping send kids to camp. Donated coffee and biscuits, and a $6 shirt leads to about a $14 profit towards campership for every participant. We've had 80-100 players in the past three years, netting $1200-$1500 per tourney to be split among the high school kids who come and work.
Teams start at different holes on the course in order to increase speediness (also known as a shotgun start) and play through all 18 holes back to the hole they started on. Some teams play for fun, some teams play to win. Many a course record has been set during the event.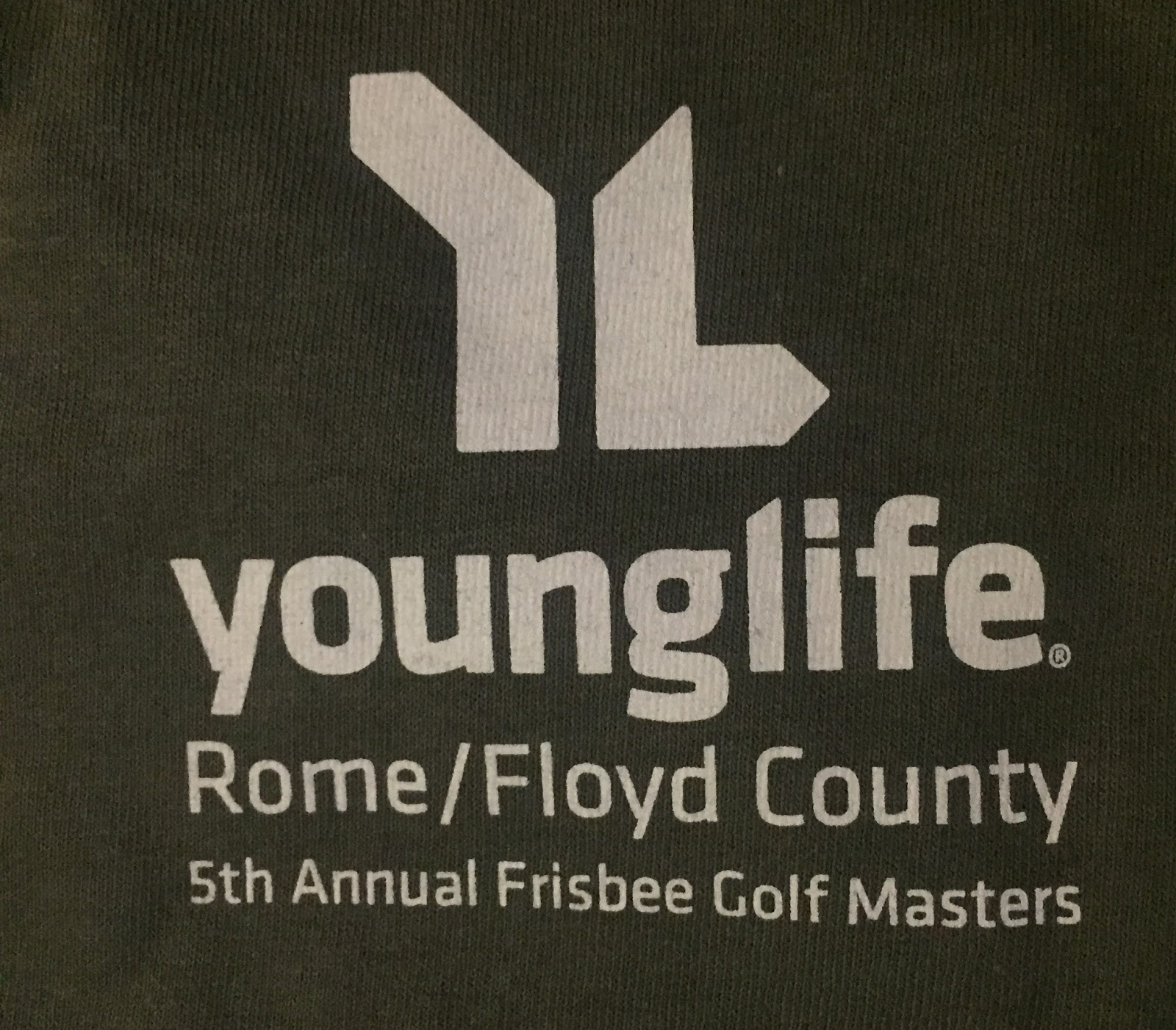 At some holes there are mini-challenges, including longest drive and closest-to-the-pin. Once all teams have played through and reported scores, there are often tie-breakers to separate the top teams. The tied teams play through holes until their tie is broken, which usually happens within the first couple of holes. The rest of the participants follow like the gallery at a PGA event. Then, the prizes and accolades are awarded, including the highly valued green jacket.
High school kids who need to raise money for summer camp come to the event an hour early and help set up and work the event. We split all tournament proceeds between the high school workers.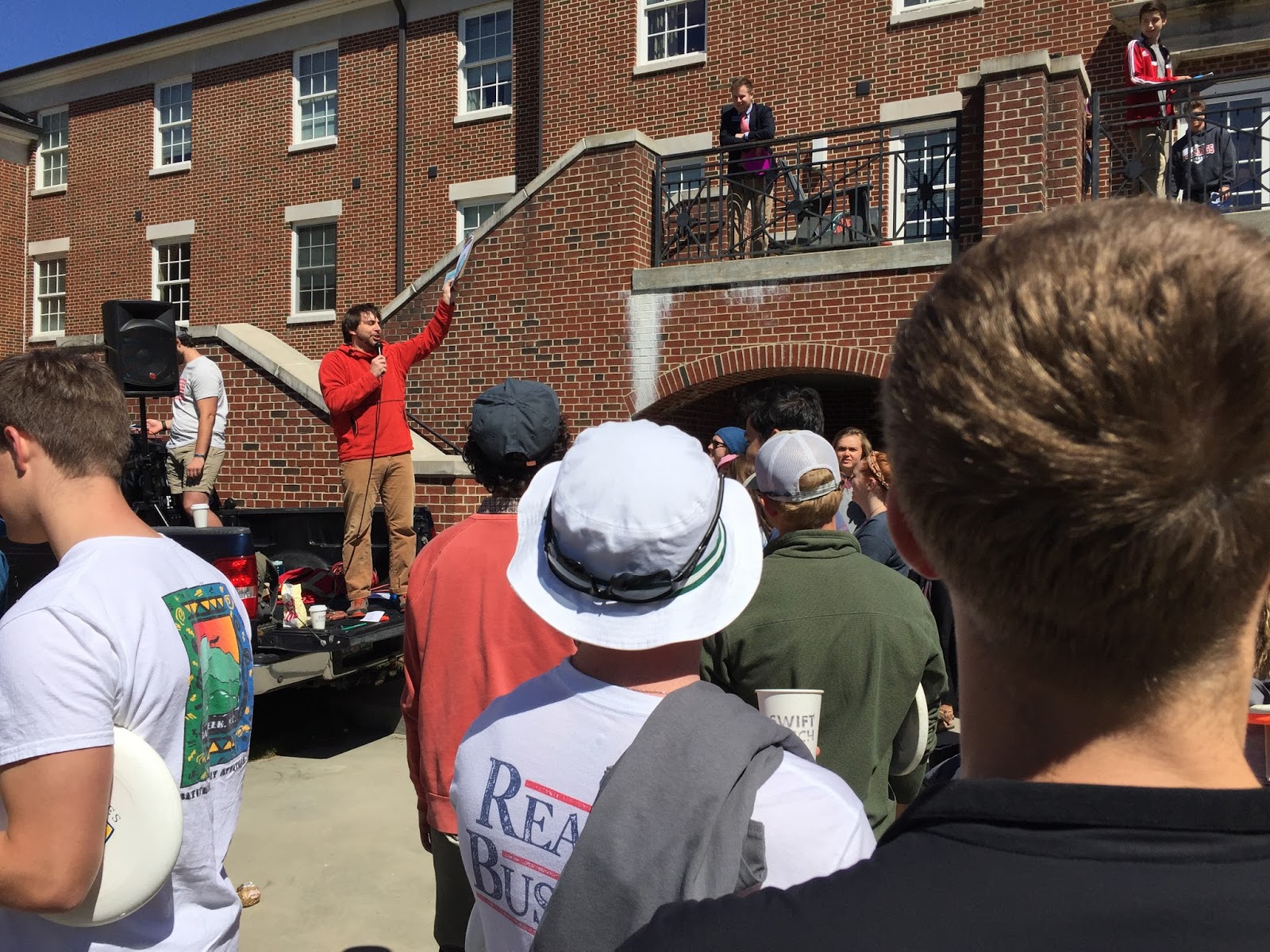 Additionally, the event helps raise awareness and support for Young Life in the college community. College students who may not be particularly involved in Young Life often play in the event and are able to see the good the ministry does, as well as experience the fun so common in Young Life. It especially helps in reaching new high school friends, as many friends we know will often invite their friends who don't often go to club or who we don't know which helps them to get involved and to meet leaders.
Overall, the event is a huge blast and a huge success every year for so many reasons, and we here in Rome/Floyd County, Georgia highly recommend it.
*Another way to do a similar event is to do it with putt-putt or mini golf and call it "The Mini-Masters."