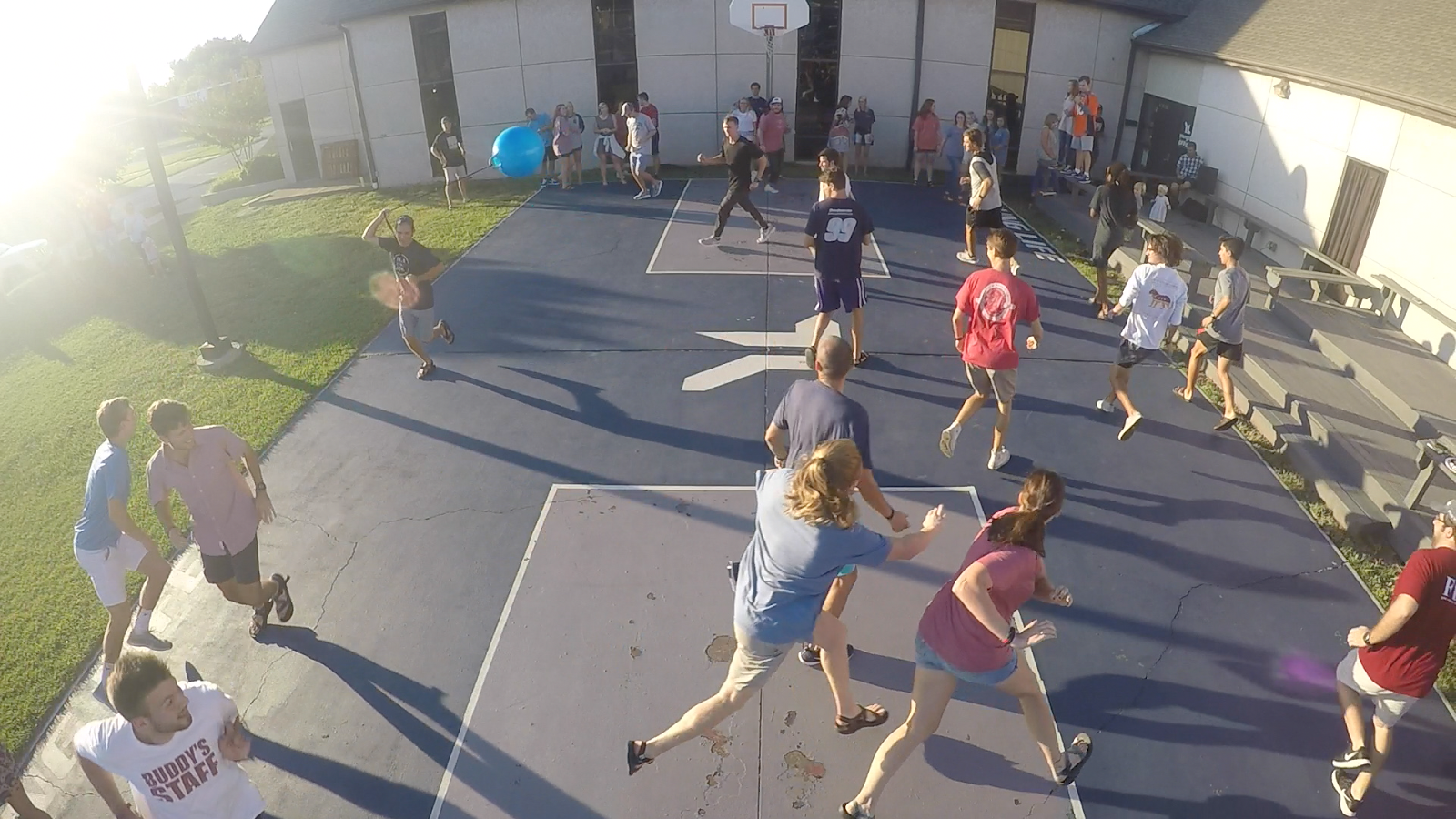 Shared by Zac Miller, Norman, OK WyldLife staff.
This is an original mixer from Norman Oklahoma WyldLife! You can call it WyldBall or our friends in Norman call it "Ball of Death." It is one of my absolute favorite games, and it is a crowd favorite at our WyldLife events. It is a simple game and doesn't require a ton of setup.
Here is a link to watch Wyld-Ball in action.
What you need to make this game successful:
Buy a hopper ball (workout ball with a handle)
Attach a rope. I usually just use a hammock strap because it's the perfect length.
Find a space that has defined lines or create your own lines with tape. We normally play on a basketball court, but have played indoors with tape on the ground. We have also played in a field that was marked with fielders tape.
Rules
Everyone starts the game on the court. One person stands in the middle swinging the "wyld-ball." Everyone else is trying to avoid getting hit by the ball.
If you go outside the defined space OR if you get hit with the ball… you're out! Simple as that.
Once there are only a few people left, make the space smaller.
Last person standing is the winner!
Attach an Eno strap to the ball and you are all set!