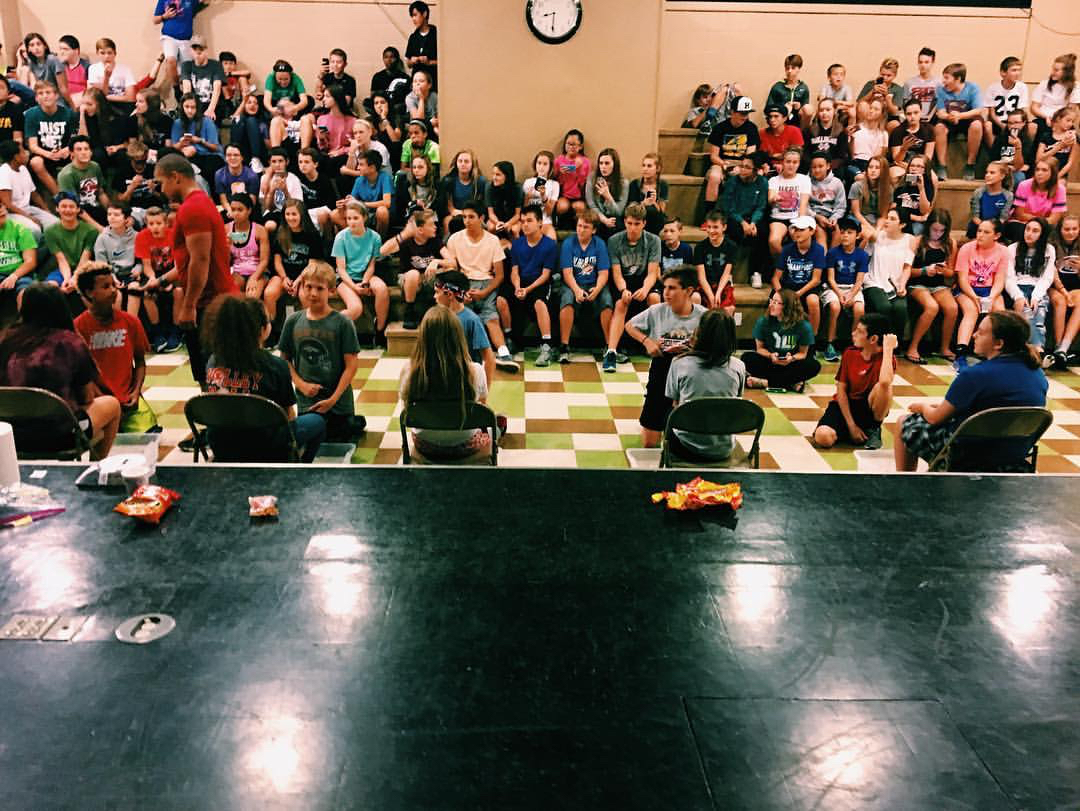 Maybe your area isn't ready for a WyldLife weekend camp. Maybe there isn't a nearby camp or enough areas with WyldLife to fill a camp. Consider an alternative weekend event that still provides relationship-building time with kids and leaders, as well as a Gospel proclamation.
Lock-In

Host a lock-in at a team building center where kids can play hard – ropes courses, rock climbing walls, dodge ball, inflatables and more. Schedule a midnight club and cabin time followed by pizza.
Bus Tour

Invite kids on an all-night bus tour. This 'lock-in on wheels' starts at 6pm when kids get on buses and go to a college or professional sporting event. Kids who are not be interested in club might attend the bus tour because of the game. The group gets back on buses and goes somewhere for club, cabin time and late night pizza. Next, they travel to an ice skating rink or a trampoline park, and then they spend the last few hours at an entertainment center enjoying bowling, video games, laser tag and more. The night ends at 6am when you pick up donuts for the drive home.
Half-Nighter

Plan a half-nighter. If parents aren't eager to let kids stay up all night, do a shorter version from 6pm to midnight. This can be done by a single area or a group of areas – the key is moving parts and different ways for kids to have fun and be engaged. Kids might start with a scavenger hunt and then make their way through a maze in a warehouse. It's a progression of activities that leads to a camp-style club at the end of the night.
Dream big

Meet with leaders and parents to brainstorm – what could you create that would give WyldLife leaders 6,12 or 36 significant hours to build relationships with their friends? In Dallas this year, dreaming big means renting AT&T Stadium where the Cowboys play and giving 850 middle kids and leaders the night of their lives. The WyldLife Takeover includes a photo scavenger hunt, club, cabin time, pizza, dance parties, games, a movie on the stadium's famous screen and breakfast burritos at 6 am.
If you have WyldLife in your area, you've got a group of kids ready to experience some adventure and build memories with their friends and leaders. What will you do to help your WyldLife friends hear about and experience the life to the full that Jesus offers?
Written by Julie Clapp