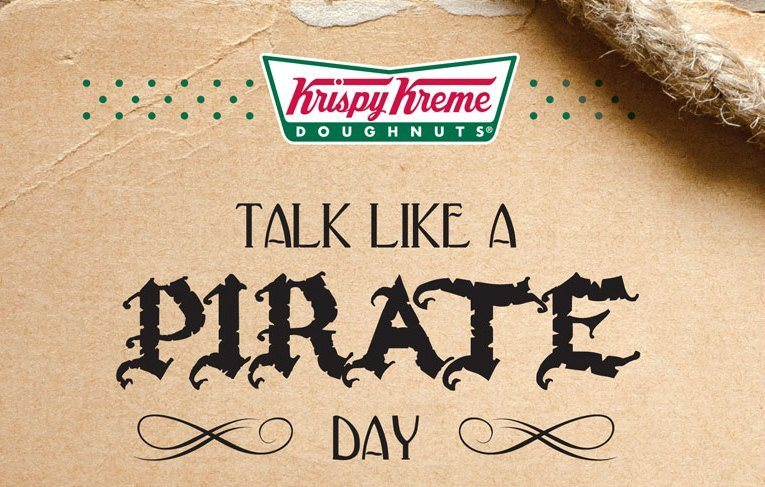 This coming Monday, September 19, why not grab your whole YL team and hit up Krispy Kreme before school dressed as pirates? You would each get a free dozen! Then you could take the doughnuts out to your school to give away, still dressed as pirates. Probably want to check with your school administration first!
If you don't want to dress up, you can still get a free dozen by using the custom Krispy Kreme Snapchat pirate filter to digitally 'dress' like a pirate and show it to one of the employees.
You can also get a single doughnut for free just by talking like a pirate.
Would be fun to pick your friends up after school with a trunk full of pirate gear!
Find a location near you.
Costume Requirements
Qualifying pirate costumes must include at least three pirate items
Eye Patch
Pirate Hat
Pirate Flag
Bandana
Peg Leg
Parrot on Shoulder
Pirate Shirt / Loose white shirt
Knickers
Leather belt
Silver and gold necklaces and earrings
Pirate Hook
Pointy black boots or ragged brown sandals