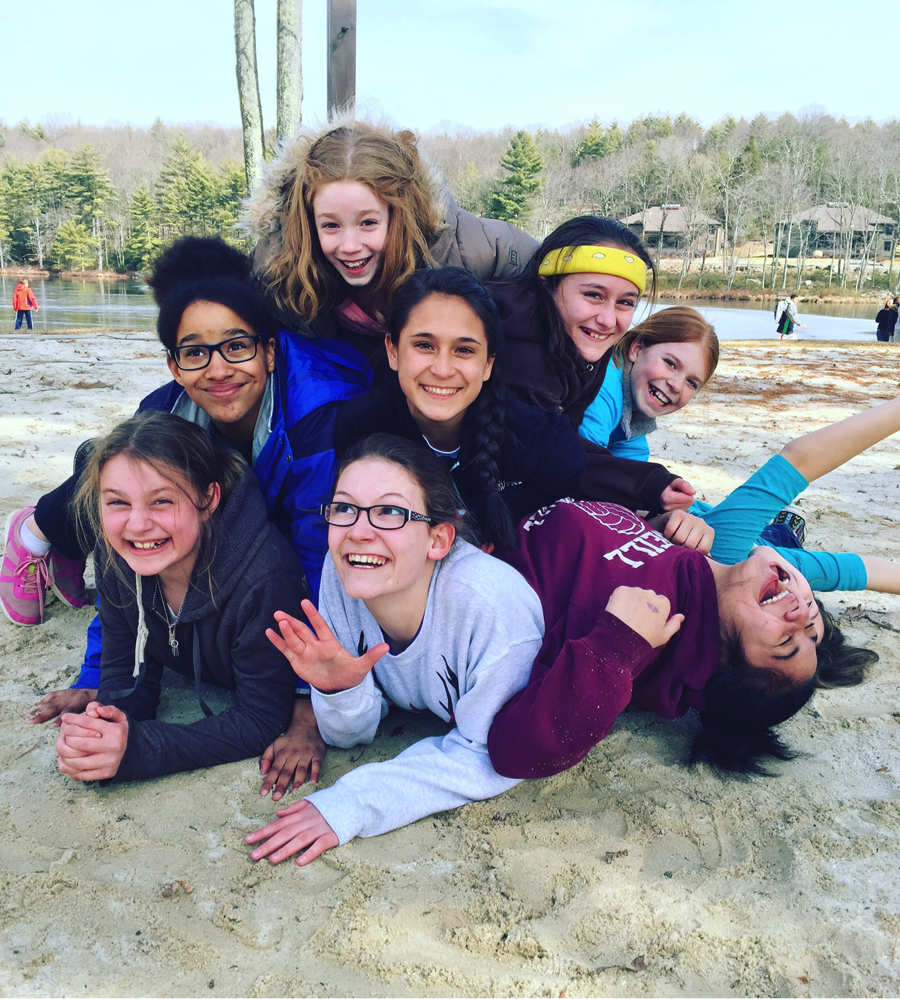 Written by Bekah Siau, Area Director with YL Military at West Point, NY and Dylan Kelly, volunteer leader
Wyldlife camping has some unique challenges, so here are a few tips to consider as you prepare.
PrayAsk the Lord to break your heart for the students coming on the trip. Expect Him to work in their hearts. Pray for them by name daily. Ask Him to give you eyes to see them as He sees them.
Contact Work
Spend as much time with students before the trip as possible. Even if you don't currently lead in their club. Make the sacrifices to be present whenever possible. Your conversations will be richer and your days at camp sweeter!
Be the Leader
Take your role seriously. You aren't a chaperone, you are their leader!
College-age and high-school-age leaders:
You are expected to be the adult in the cabin. Even if you don't feel like an adult yet, parents are trusting you to care for their kids. We need to be good stewards and care for our middle school friends well!
Practical ways to do that:
Make sure they shower regularly and brush their teeth daily.
Help them keep track of their stuff.
Don't let them stay up all night.
Don't allow them to eat too much candy.
Keep them safe.
Make sure they wear sunscreen.
Make sure they eat real food and stay hydrated! (Pro tip: FILL UP THEIR GLASSES WITH WATER BEFORE THEY COME IN FOR EACH MEAL and make them drink it before they get juice. Just do it!)

Parent volunteers and adult leaders:
If you are a parent volunteer or another adult, you already do the above really well, but don't forget that you are also their WyldLife leader, not just a chaperone. You can be silly in the skits, get your cabin pumped up for activities, and be a participant right alongside your middle school friends, experiencing camp with them!
Speak of Jesus
Invite kids into relationship with Jesus. It might seem impossible to get your friends to sit still in a circle on the floor each night to have cabin time, but try anyways. Be encouraged that 10 minutes of sit-down time with a group of seventh graders is a victory!
Come Prepared
If you take cabin time and one-on-one conversations seriously, so will they! Take their questions, feelings and concerns seriously and spend time with them processing the gospel, individually and in groups. Make sure you are prepared to help middle school friends process the gospel.
Rely
Even if you feel ill-equipped, unprepared, and inadequate as a leader, know that God will use you. He doesn't use you because of what you can do, but despite your weaknesses. Rely on Him.
Also, know that your head leaders will walk you through your five days of camp. They are there to answer your questions, encourage you, help you address challenges as they come up, and guide you through camp, one day at a time.
Stay close to Jesus and let the Lord use you! You are my heroes! Our middle school friends are desperate for someone to love them like you do and to share the gospel with them!
–Bekah Siau