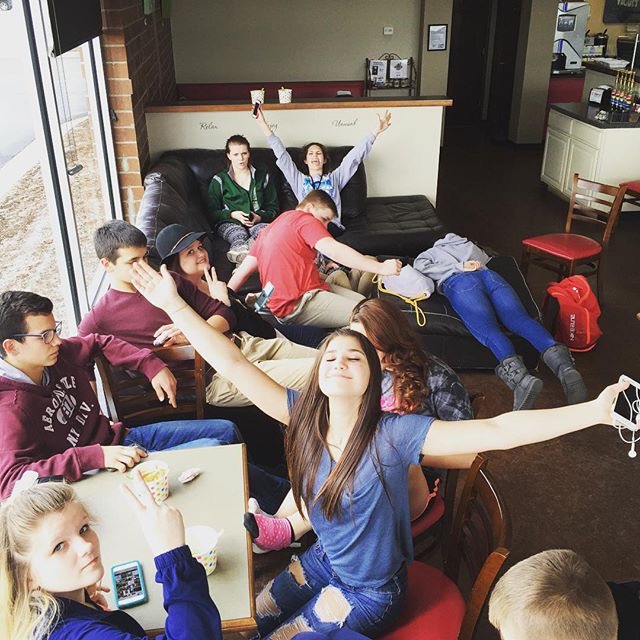 Pic from Dan Stern in Lapeer, MI.
There is no substitute for contact work – it's what allows us to build relationships and earn the right to talk with kids about Jesus. Below are 5 contact work pointers for WyldLife leaders.
Parents
In addition to getting to know middle schoolers, build relationships with their parents too. If you're at a game, spend time in both the student section and the parent section. Parents are the "gatekeepers" of their middle school kids. They make decisions about schedules and friends so parents need to know you if they are going to trust you with their kids.
Plan
It's almost impossible to be spontaneous with middle school kids. Instead, call their parents ahead of time and make a plan. That means you'll need to ask for parents' phone numbers on club cards – not just kids' cell phones.
Party
When you plan activities, it's best to do things in groups. Some middle school kids can be uncomfortable in one-on-one settings. So when starting contact work, go to games and school events where you'll find crowds of middle school kids. Or call parents early in the week and plan a pizza night for a small group. As you get to know kids, you'll learn which kids are comfortable joining you in twos or threes – and you'll also find a few kids who are fine hanging out with just you.
Process
Conversations with middle school kids are unique. Early adolescents can't always verbalize what they're thinking, but they can and do process what they hear. Be encouraged by short spiritual conversations with kids.
Possibilities
Be creative in the ways you spend time with kids. Since middle school kids can't drive, offer to drive them to practice or the mall. They'll love pulling up with someone other than a parent, and you get some great time to talk along the way. Help them with homework. Volunteer at their school. Practice a sport with them. Get creative, the possibilities are endless!