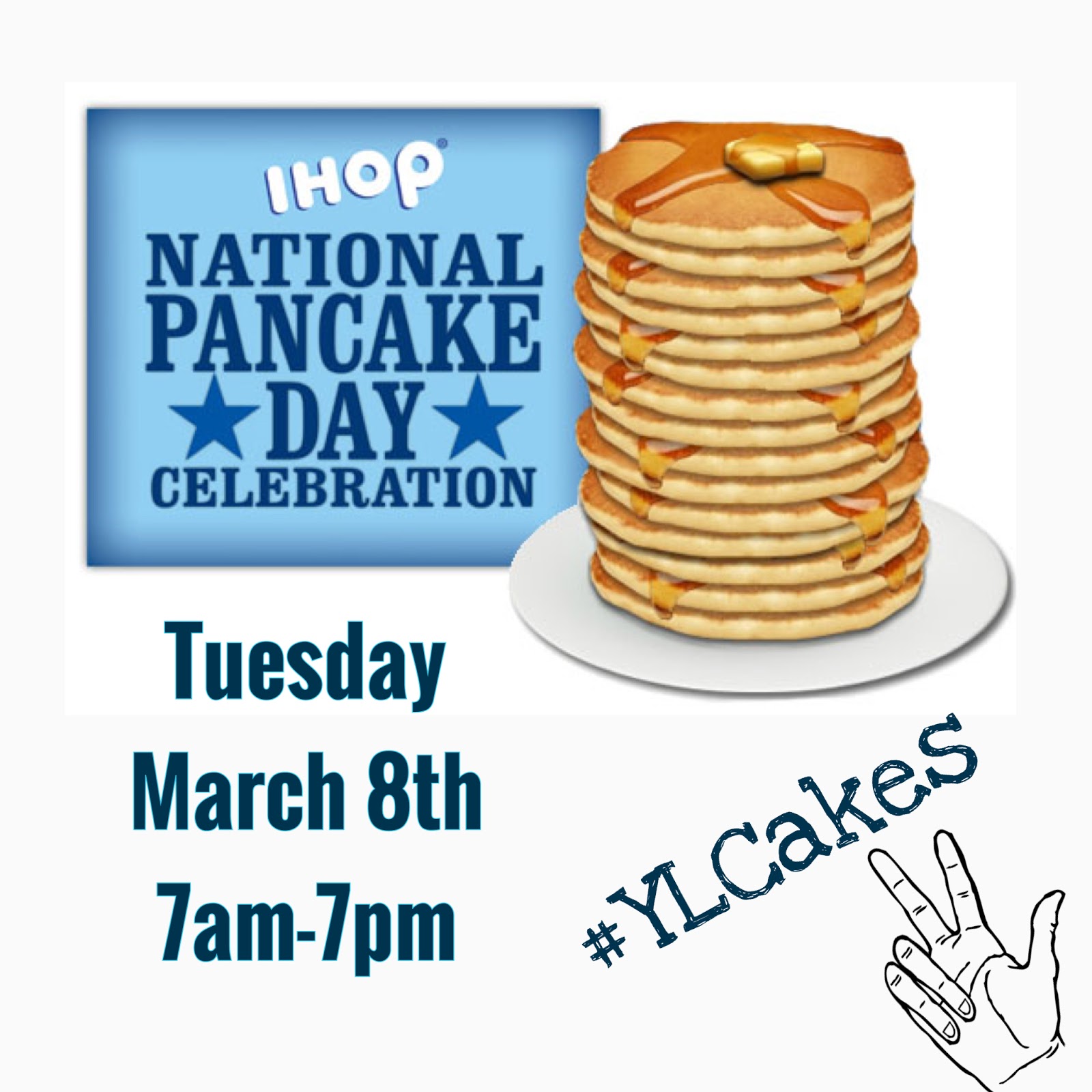 Tomorrow, Tuesday, March 8th, is FREE PANCAKE DAY at IHOPs nationwide! 7am-7pm.

Last year, Young Life leaders in our area took kids for dinner after their practices and games. It could be a long wait time, so call ahead. Find an IHOP near you here.

You have to dine-in to get the free pancakes and they do ask for an optional donation for the Children's Miracle Network.


If you take your middle and high school friends tomorrow, post a pic holding up the YL and use #YLCakes. We'll share the best pics on social media.