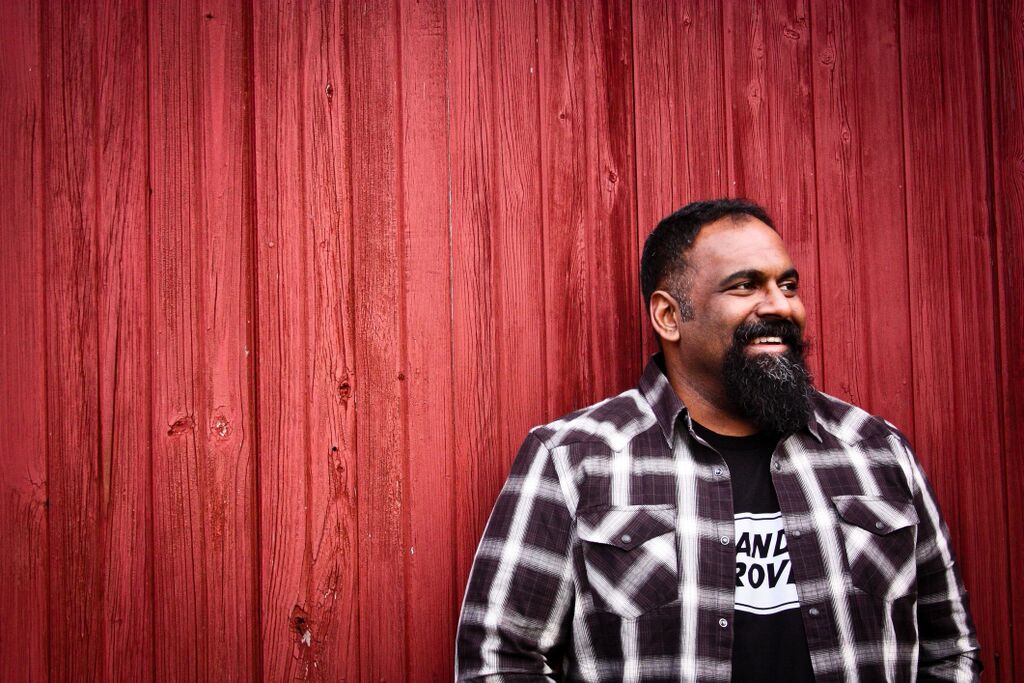 Our featured Camp Musician for July is PW Gopal. (View other YL camp musicians here.)
If there is one thing that can be said about PW, it's that his life is defined by his passions. The ancient fathers of the faith called the deepest of the deep, the soul's soul- "the very." It is from the "very" that PW brings to life his stories of faith and the human condition. Touring full-time since 2003, PW has played over 1700 dates, sharing the stage with such artists as Jeremy Camp, Bebo Norman, Shawn McDonald, Sara Groves, Bethany Dillon and Derek Webb. His unmistakable and powerful voice has cut through generations with a message of hope and love.
He is the founder of The Hundred Movement, a learning collaborative designed to free 100 women and children out of the bondage of the US sex trade. He has authored seven albums and is in the process of writing his first book on the role of the church in the counter-trafficking movement.
He first started going to Young Life in 1986 and met the Lord at a Campaigner Weekend in 1987. Since then, PW has spent 14 years as a high school and college Young Life Leader, and has been a special musician on 22 different summer camp assignments. PW and his wife Amanda currently reside in Asheville, NC.
His latest music is available here on iTunes.
Visit PW's website: www.pwgopal.com
Follow PW on Twitter: @pwgopal
Email PW to play at your Young Life camp or banquet.
Visit his Facebook page here.
What YL Staff Are Saying About PW:

"PW Gopal has a very special place in my heart, initially because he was one of my Young Life Leaders in high school, which makes him a fantastic person to be a part of any Young Life event I'm a part of. From watching him strum a guitar in "The Whale" at Saranac while waiting for a late bus as a freshman in high school to getting to be on assignment with him as a staff person, PW reflects Christ in all he does. My favorite thing about PW, aside from his great music, is that he has a heart to serve. He is not the prima donna musician that we sometimes run into who needs catered to on an assignment or at an event, instead he is someone who leans into the community and is willing to jump into whatever assignment team role he's needed in. Watching him jump in with ODC and care for a work crew boss and his team is awesome! His story is one only scripted by the Lord, and his music, actions, words, and life reflect that!" Andi Yanok, Area Director, Elk Grove, CA
"PW is just the best. He loves Jesus and loves Young Life. He's humble and caring and has served our area so well when he's been the musician on our fall weekends. He is great at sharing his life and his story- a perfect compliment to the speaker. I've also had the joy to serve with him on summer assignment… he is the real deal and God uses Him to minister to staff, leaders & kids alike. Not to mention he sounds like Hootie (but better) so you'll love him even more when you hear him sing." Courtney Lancaster, Area Director, Raleigh, NC
"PW is one of the most gifted musicians I know. He is an incredible worship leader and maybe even better singer/songwriter. Personally, I think it all stems from his relationship with Jesus. There is nothing I wouldn't want PW to be a part of, whether it is a club with a bunch of rowdy kids, or leading worship on a leaders' weekend at camp. Plain and simple, he leads people to Jesus. He works hard and is a great, unselfish member of any team. I love "P-Dub." John Wagner, Senior Vice President, Greater NY Division