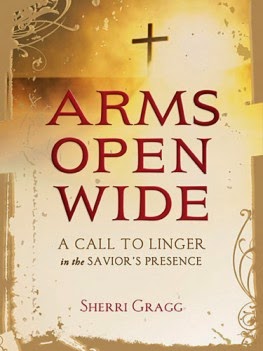 A guest post from Kristen Baird, volunteer Young Life leader in Nashville, TN. Kristen also works for Thomas Nelson Publishing and is giving away 10 free books below!
Raise your hand if you've ever struggled to write a Young Life talk. All of us, right? If you haven't had a hard time writing a talk, bringing the story to life, and driving the point home, then you haven't given enough talks!
I have been a leader for 7 years and have given countless club talks to my friends, but I'm still not a pro. I struggle in my talk prep from time to time (actually every time if I'm really honest with you). We're told in talk trainings that it's important to bring the story to life for our high school friends. We want to describe what happened so well that our friends feel like they are actually there, right in the middle of this particular encounter with Jesus. This can be hard sometimes, as Scripture doesn't always give us a whole lot of detail.
I've recently found a book that fills in the gaps, and really makes all the difference! I've used in my talk preps for the 2 talks I've done over the last semester. This book, titled Arms Open Wide, allows the reader to step into the stories and experience what it might have been like to really be there as Jesus was healing people, calming storms, feeding thousands and so much more.
Arms Open Wide takes all of our favorite talk material stories and tells them like just that…a story.The author takes the scripture passage and builds upon it, giving descriptions of the settings, the thoughts that the people involved may have been thinking, and a picture of what this story looked and felt like. This book has been invaluable to me, and I think every YoungLife team should get a few copies!
Some of the Bible stories included are:
· Jesus calming the storm
· Jesus raising Jairus' daughter from the dead and healing the unclean woman
· Jesus feeding the 4,000
· Jesus forgiving the woman caught in adultery
· Jesus healing the paralytic at the pool
· Jesus healing the man whose friends brought him through the roof
· Jesus healing the demon-possessed man
· Jesus healing the man with leprosy
…and many more. Every Bible story I've ever used for a talk is in this book. It is the perfect resource for talk prep. In fact, I feel so strongly about it that I would like to give a few copies away so you can try it out for yourself!
I have 10 copies to give away…so enter now by leaving a comment below! 10 winners will be randomly selected.
To read a few chapters, follow this link.
To learn more or pre-order, click here. The book officially hits shelves on May 6th.