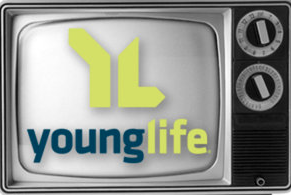 This story below was shared by a Young Life Area Director who wishes to remain anonymous. Be encouraged.
—
Hakim came to our YL club for the first 2 weeks last fall
until his dad found out that Young Life was a "Christian thing." Although he was not allowed to come to club
anymore, our leaders kept running into Hakim at football games and at school.
Malik, Hakim's dad, showed up to club 2 weeks ago and wanted
to talk to me. He told me they were
Iraqi refugees and had a friend who was in need of a mattress, a crib for their
baby, and a couch.
Malik asked if I could provide any of these needs. I took his phone number and told him I would
see what I could do. Honestly, all I thought
was how horrible the timing was because the YL banquet was coming up and I was
anxious about God providing for our own needs.
It should've been a no brainer.
What an incredible opportunity but "life's just too crazy right now." One of our volunteer YL leaders, Kristy, asked
me several times if I was gonna do anything about it. I let a week and a half go by and didn't do
a thing, but Kristy wouldn't let it go.
Last Tuesday night, God wouldn't let me sleep and made it very clear I
had to do something.
The next morning, I emailed our Young Life Committee to ask
if they might have any of the items to give to this family.
I can't tell you how amazing our Committee is – within hours
we had a couch, a crib, and a bed – plus a TV cabinet, sheets, blankets,
diapers, a big leather chair, $200 cash, and a trailer to transport
everything. Their response was
incredible.
We delivered everything on Saturday to this young Iraqi
family that was friends with Malik and Hakim. Zaid and his family live in a
tiny apartment and moved to the U.S. a month ago with literally nothing. After moving all of the furniture in, we had
the opportunity to talk. I shared with
them how God wouldn't let me sleep and that I couldn't stop thinking about Malik's
request for help. I told them that I
asked a few friends for help and within hours, we had everything he had asked
for plus much more.
Through the conversation, I found out that Malik and Zaid
knew each other back in Baghdad where they served in the Iraqi military
together. At some point both of them
found safety for their families in a US Green Zone, but once the US military
moved out, they had to flee to Turkey.
I'm not sure why their families were in danger, but once they made it to
Turkey, they both spent years waiting for paperwork to bring their families to
the United States.
I think this simple act of kindness shocked both families –
this is not the America they have experienced so far. Zaid has been robbed since moving over here
and there was pot smoke billowing out of the next door apartment while we were
down there.
Hakim called me while we were driving back home and said his
dad needed to meet with me to talk. I
told him I was almost home and they could stop by my house, so they did. Malik got out of his car and with tears in
his eyes, stuck out his hand to shake mine and said (in broken English)
"You are a very good man, thank you so much for everything you and your
friends have done."
Wow, it doesn't get much better than that.
Oh wait, yes it does!
Hakim showed up to YL Club this past Monday and wants to go to YL camp
this summer!! This story is far from
over…