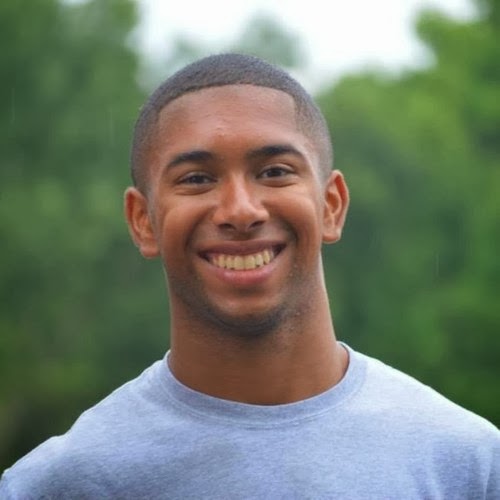 A guest post from Alex Lewis, YL leader in Burlington, NC and sophomore at Elon University. Alex is from Columbia, MD and Charlotte, NC. For fun, he loves dancing with friends, listening to weird music, and late-night trips to Taco Bell.
Dear Young Life Leaders,
Maybe you're tired. Maybe you're fed up. You're wondering why you even go to the high school 2-3 times a week if you're still going to have your text messages ignored by a 16-year old. You've heard "It's worth it" over and over again, but is it really?
I've had these thoughts. I've asked these questions. It's easy to lose sight of why we're doing what we're doing, but here's some encouragement for you from Luke 5.
Luke 5:4
Jesus just finished teaching a large crowd of people on the shore of Lake Gennesaret

He calls to Simon: "Push out into deep water and let your nets out for a catch."



Not only as Young Life leaders but as Christians, this is our daily call from Christ: "Push out into deep water and let your nets out for a catch." For us, our deep water is the high schools where we lead, football games, musicals – anywhere kids are. And in these places, we are to simply let our nets out for a catch – get out of our comfort zones and love on high school kids.
Luke 5:5-7
Simon is reluctant to continue fishing because him and his friends had caught nothing all day

He then says, "But if You say so, I'll let out the nets."

Jesus blesses Simon and his friends with a huge haul of fish that fills both of their boats



How many times have you left lunches or club and felt like you're not reaching any kids? Like you're not making an impact? That's such a defeating feeling, but I love Simon's response to Jesus: "I don't understand why You're telling me to put out my nets again – I haven't caught anything all day – but if You say so, I'll let out the nets."
You don't have to understand why Jesus is telling you to do something; you just have to do it. He knows best, so when it doesn't seem like you're catching any fish, obey. Keep fishing. Jesus brings the fish.
Luke 5:8-10
Simon falls to his knees and humbles himself before Jesus

Awe overwhelms everybody after the huge haul of fish is brought in



How many of you fall to your knees in awe after Jesus blesses you with a great relationship or a lot of new kids at club? That's not something that I always do, but Simon's act of humility was really convicting. Simon and everyone with him recognized that it wasn't them that brought in the fish, but that it was Jesus. I have to constantly remind myself of this. It's not my own words or actions that are going to reach the guys at Williams High School – it's Jesus. Realizing that will bring you to your knees more times than not.
Luke 5:10-11
Jesus says to Simon, "There is nothing to fear. From now on you'll be fishing for men and women."

Simon and his friends pull their boats on shore, leave everything and follow Jesus



Jesus has given you the same calling that He gave Simon and his friends thousands of years ago: to be fishers of men and women. This can seem pretty daunting, but Jesus says you have nothing to fear. Since Jesus has entrusted us with this mission to reach high school kids, He trusts that we can accomplish what He's called us to do through His Spirit. Isn't that awesome?
Jesus wouldn't have called you to be a Young Life Leader if He didn't trust you to accomplish what He's given you to accomplish! Don't lose your confidence! Leave everything behind that's keeping you from following Christ, follow Him, and walk in the identity and calling He's given you! I'm honored by this opportunity to serve beside such awesome people! Keep fishing!
Alex