Abigail Julcher has written a twelve week Bible study based on Mumford and Sons freshman album, Sigh No More. Abigail is a student at Syracuse University, originally from the North Shore of Chicago where she led WyldLife and was a Young Life kid since 8th grade. You can read more of her writings here or follow her on Twitter.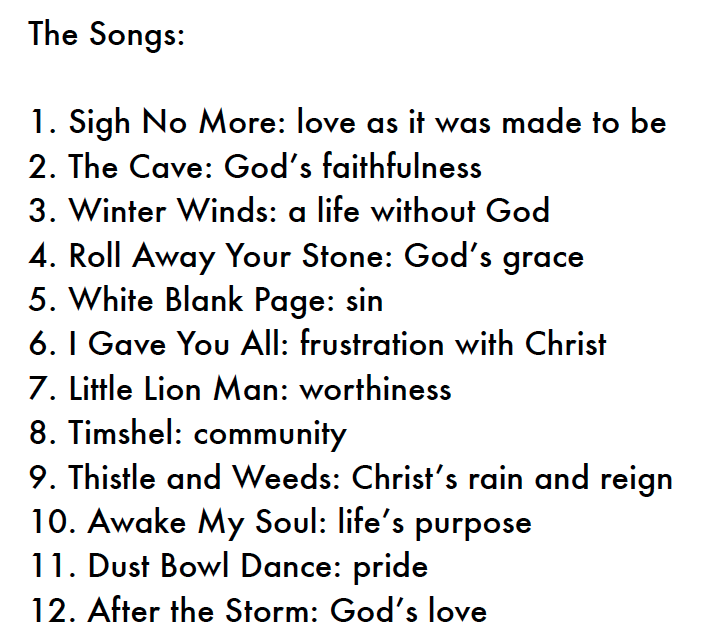 Abigail lays out each of the Campaigners lessons:
-lyrics to the song
-devotional thought
-related scripture
-questions for discussion
Download 'The Mumford Devos' here.
*This Album from Mumford & Sons uses some vulgar language in the song 'Little Lion Man.' Offensive lyrics in that particular song have been changed for use in the devotional.