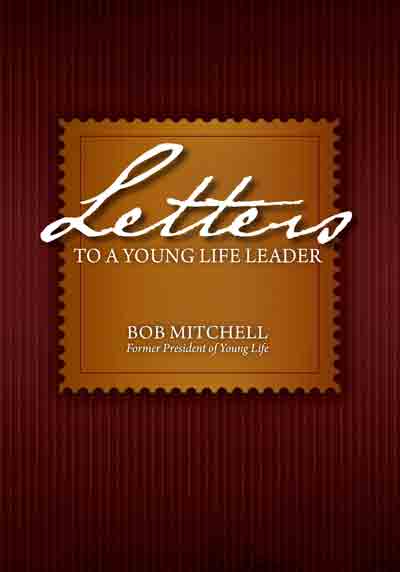 Dear Young Life Friends,
Bob Mitchell is a true Young Life legend. "Mitch" was Young Life's third president and one of Jim Rayburn's original club kids. Not a day has passed since 1940 that Young Life has not been on his mind.
Whitecaps Media is thrilled to announce the publication of Mitch's first book, "Letters to a Young Life Leader." It's the book that hundreds of people over the years have asked him to write.
"Letters to a Young Life Leader" is a collection of 37 letters, arranged in five sections, covering a wide range of topics — everything from why we use humor in Young Life to spiritual formation and balancing ministry and family.
The book is 190 pages. It's a hardback with a beautiful dust jacket and was designed to be the perfect gift for areas to give their leaders or anyone else who loves the mission of Young Life.
The retail price is $16.95 and individual copies are available at our website for pre-order,www.whitecapsmedia.com. We'll ship them out as soon as we get them from the printer, in early December.
If you buy ten or more copies, the price per book drops to only $10.00 (plus shipping). For that discount, you will need to email us directly (whitecapsmedia@earthlink.net).
The book is also available immediately as an eBook for Kindle, Nook, and Apple devices.
Sincerely in Christ,
Kit Sublett
Old staff guy and Publisher, Whitecaps Media