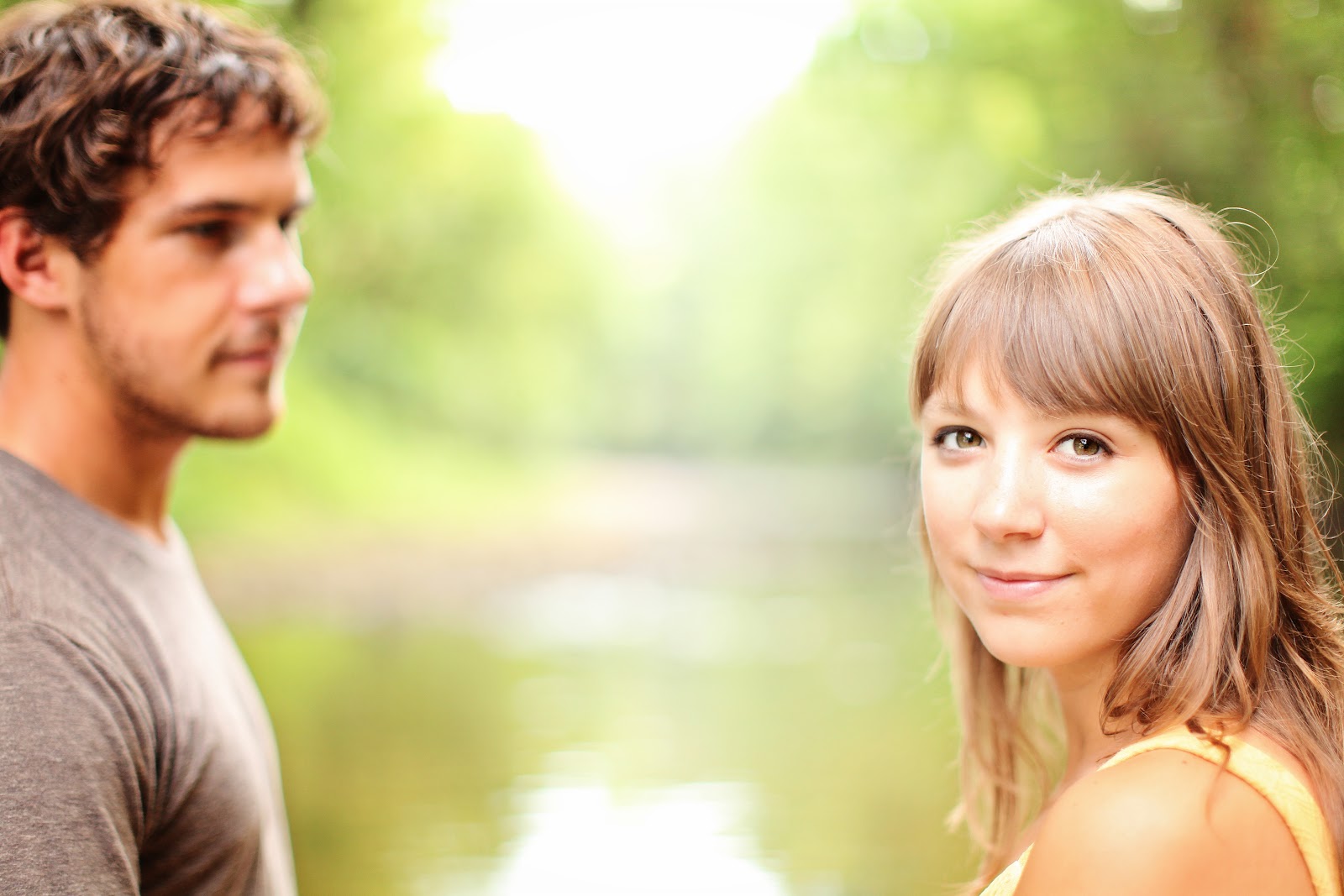 Today's guest post is written by Tyler Somers, the latter half of the musical duo 'Jenny & Tyler.' If I had to name my favorite musician right now, next to J-Beebs, J&T would top the list. Not only do they make beautiful music, but they ooze of Jesus. If you are looking for camp musicians, I highly recommend this couple whose lives have been forever impacted by Young Life. Also, there's a link to a FREE ALBUM here below Tyler's post.
I grew up in the Episcopal church. I thought God was some large, distant entity, more of an idea than anything else. My mom was the spiritual one in our household. She used to take me to Christian events and sign me up for retreats, trips, camps, and other things I didn't want to go to. One of those things was Young Life camp.
The summer after 9th grade started off great. I'd just been to Italy and my parents had just purchased a beach house. There I was, hanging out with four of my friends at the beach, surfing, playing video games, trying to get with girls, etc. Everything was perfect.
The second day at the beach, my friends and I had come in from a day of surfing when we heard the news. Our friend Teddy had died. I'd talked with Teddy two days earlier on the phone. I invited him to join us at the beach. He said he couldn't come because he was going on boating trip, but that maybe we could meet up a few days later. I vividly remember where I was when I had that conversation with him.
Teddy had gone on that boating trip, the boat crashed, casting him into the water and taking his life. He was 15. I'd never experienced the death of a peer before. My grandparents had died, but they were in their 80s. Teddy's death shattered my world. I asked God why. I prayed for God to bring him back. I cried a lot. I started examining my own life. What am I doing? What am I living for? What's my purpose? If I die, how will I be remembered?
My mom had already scheduled me to go to Rockbridge, a YL camp in Virginia, and one of the last places I wanted to go. I wanted to process Teddy's death by myself, or at least around close friends, at the beach. I fought my mom, but she won. She'd already paid and said I had no choice.
I arrived at Rockbridge with about 500 other high school students. The 'camp counselors' told us boys and girls not to make purple. Great. This is going to be stupid. These people are stupid. They said it was going to be best week of my life; they guaranteed it. I was looking forward to getting my mom's money back.
On the first night, after exploring the camp with friends and playing games, all 500 of us high school students gathered into a room and a guy named Mark Evans started speaking. He told us about how God created the world to be beautiful. Mark said that God wants us to enjoy this beautiful world and take care of it. A light-hearted message. I liked it. I agreed with it.
On night two, Mark spoke to us again. He said that while the world is beautiful, it's also really messed up, and it doesn't take a genius to see that. Just watch the news or look at your parents' or friends' parents' marriage. There's a massive problem called sin that affects us all. I had heard the word sin before. I didn't like it. It was a stupid word. Still, I kept listening to Mark.
He essentially said that sin is the reason why people lie, cheat on each other, murder, steal, and do other horrible things to each other. Sin is the reason why we die. God wants us to live forever, but sin messes that up. He said that we can see evidence of sin all over the world, and when we're honest with ourselves, we can see it inside ourselves. Because of our sin, we are separated from God, deserve to be punished by God (I don't think he talked about hell, but I thought about that), and worse, there's nothing we can do about it. Most of the 500 of us kids walked out of the room pretty depressed. We had some talks with our leaders, asking them questions, but the talks didn't help very much. I forget what other activities we did that night. It didn't matter. I went to bed feeling sad and helpless.
On the third night, Mark told about how God didn't want it to be this way. God wanted to provide a way out, a way for people to get right with him again. Mark told us that God loved us so much that he did something about it. He sent his son Jesus to be punished for our sins so that we wouldn't have to be. He said that Jesus died in our place, even though he was innocent. There's nothing we can do about our sin, but Jesus did something about it. All we have to do is believe. I'm not sure if the word 'repent' was used, but it was implied. Belief meant new life in Jesus, a different kind of life, abundant life. Hope filled the room. I felt happier. At least there was a way out.
Night four came and Mark continued. He said that not only did Jesus die for our sins, he was raised to life after he died, proving he was victorious over sin and death. Then he said something like 'so what now? The decision is yours.' Either I could believe it now, later, or never. But I wanted to believe. I wanted abundant life. I didn't want to live for myself anymore, knowing my life could so quickly expire. I wanted purpose. I didn't want to be punished in hell. I had a long discussion with my Young Life leader. He helped me understand some things I had questions about.
The next day I remember announcing my decision to believe in Jesus in front of a lot of people. A girl who was serving at camp shared that her favorite verse in scripture was 2 Corinthians 5:17, "Therefore, if anyone is in Christ, he is a new creation; the old has gone; the new has come." I saw joy on her face as she shared this. Throughout the rest of high school, my YL leader mentored me. He helped me grow closer to Jesus, know who I am in Jesus, learn about the scriptures, fight lust and love people.
My whole life is different now. I want to love God with all my heart. I want people to know about Jesus. I write songs with the intention of pointing people to Jesus, whether they know and believe in him or not. I want to glorify God by loving people. I want to stand up for the rights of the poor and oppressed. I want people to look at me and know how good God is.
I'm so thankful God used Young Life to change me, big-time.
Tyler Somers
You can download one of my favorite albums of all time, "Faint Not," herefor FREE!
You can also buy their brand new album (less than a week old), 'Open Your Doors' Here on iTunes. Trust me, it's worth the $9.99 for 13 songs!
Additionally, when you purchase their breathtaking single 'The Sound of Silence' HERE for just .99 cents, they donate ALL proceeds to benefit the International Justice Mission.
You can follow Jenny & Tyler on Twitteror see if they're playing near you sometime soon by visiting their website.