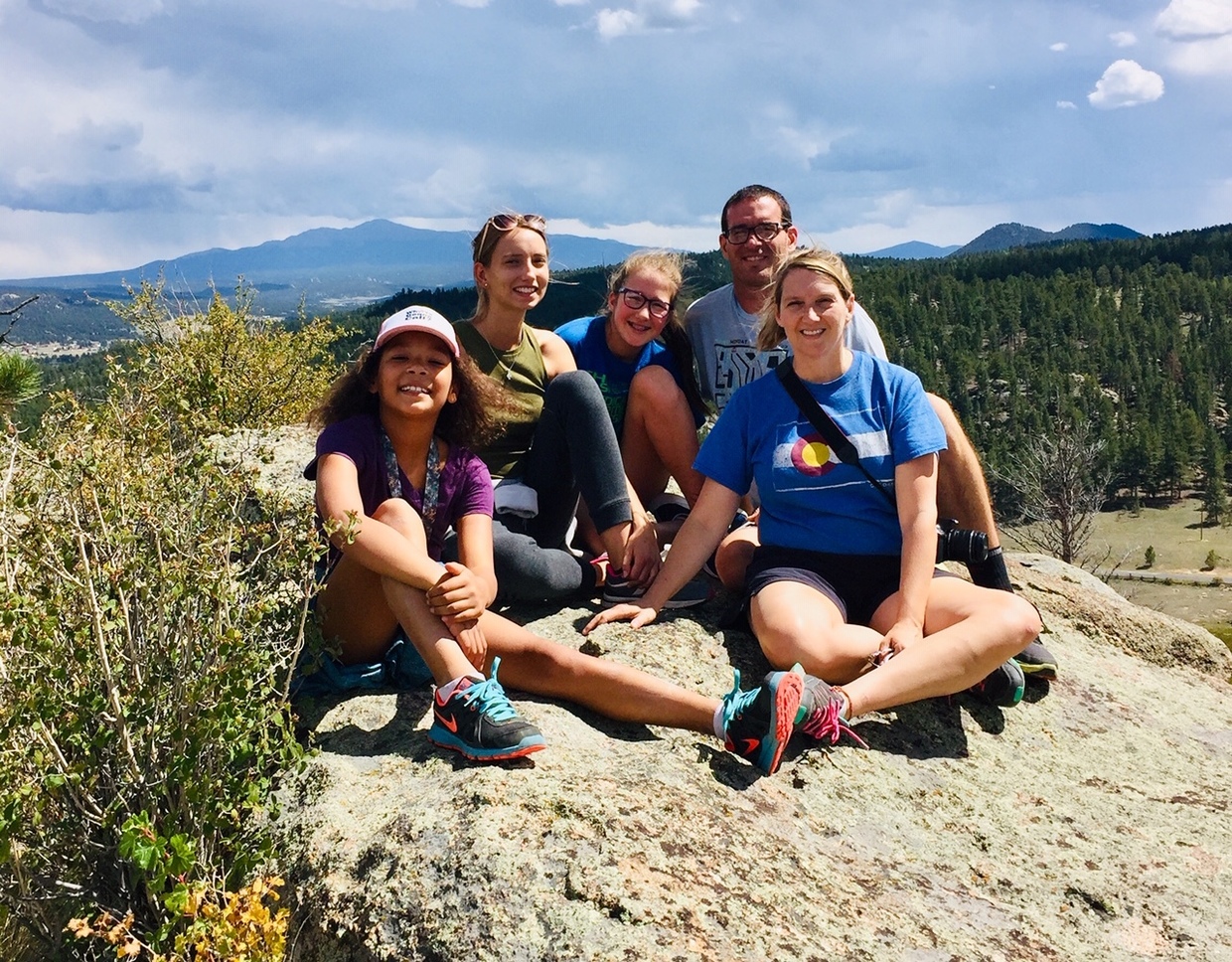 Written by Michele Sbrana, Director of Young Life Amicus.
"If you have more than you need, build a bigger table."
In my first few weeks as the director of Amicus, I've seen this popular meme come to life. I'm in awe of the stunning generosity and unwavering commitment of people in various life seasons who are pouring themselves into the lives of students from many nations through Amicus, Young Life's student exchange program.
And yet, Amicus is so much more than a 10-month opportunity for a student from another country to live with an American family. It's kindness personified. It's the authentic invitational life. It's daily lessons in empathy, cultural learning and understanding. It's an incubator for developing top-notch leaders and world-changers. It's new Young Life ministries started in Europe, because Amicus students saw possibility and hope up-close as they folded into their new families and local Young Life area and churches. It's students stepping out in courage and adventure. It's "building a bigger table" out of God's abundance.
At the very heart of all we do in Young Life is, of course, relationships; introducing adolescents to a flourishing relationship with God and one another. And we're called to model this in our very lives. But we humans can certainly make it messy! Isn't it just like God to use messiness as an opportunity for us to learn His ways … like that 70-times-seven-kind-of-forgiveness and radical compassion, grace and mercy? When relationships flourish, it's everything, right? It's the words of David from Psalm 34:8, "Taste and see that the Lord is good."
In the last 13 years, through my role with Expeditions and now Amicus, I've stepped into relationships across oceans and cultures. As I've engaged with people whose life experiences are often very different from my own, there's been discomfort in not fully grasping their culture or the ways they've lived out their faith. I've had to do some inner work and peel back layers of my own ideas and perspectives, and walk further into empathy and deeper listening. And by doing so, I've tasted and seen God's goodness like never before.
We have no better model than Jesus Himself. He was continually entering into relationships with people different than Himself. The Samaritan woman at the well; Nicodemus, a wealthy Pharisee; Zacchaeus, a despised tax collector, to name just a few.
I'm constantly being challenged in this, and learning much from my new friends in Amicus. Loren Kolman, Area Director from Canon City, Colorado, and his wife, Amanda, have hosted students and been Amicus reps and mentors since 2014; they're modeling the way, truth and life of Jesus to their students and their community.
Amanda shares, "When I talk to people about what it is like to host a foreign exchange student, I can sense that for most, it feels like a stretch. I won't deny that it is. But it is the best kind of stretch that opens us up to more. We understand more about God's love for the whole world. We sense more of His leading to be messengers of the gospel. And we understand more about what it means to love someone so much that we would share our very lives with them, just like Jesus did for us. We see more of Christ. So, when people ask if we will host an Amicus student again, we say 'yes' without hesitation. After all, what more could we want except more of Christ?"
I love that the Kolmans and so many others in and around the mission for three decades have built a bigger table, inviting students to become part of their family as a way to "taste and see that the Lord is good."
Learn more about being an Amicus Host Family or Mentor for the 2019-20 school year by contacting Michele Sbrana or checking out Amicus'swebsite.