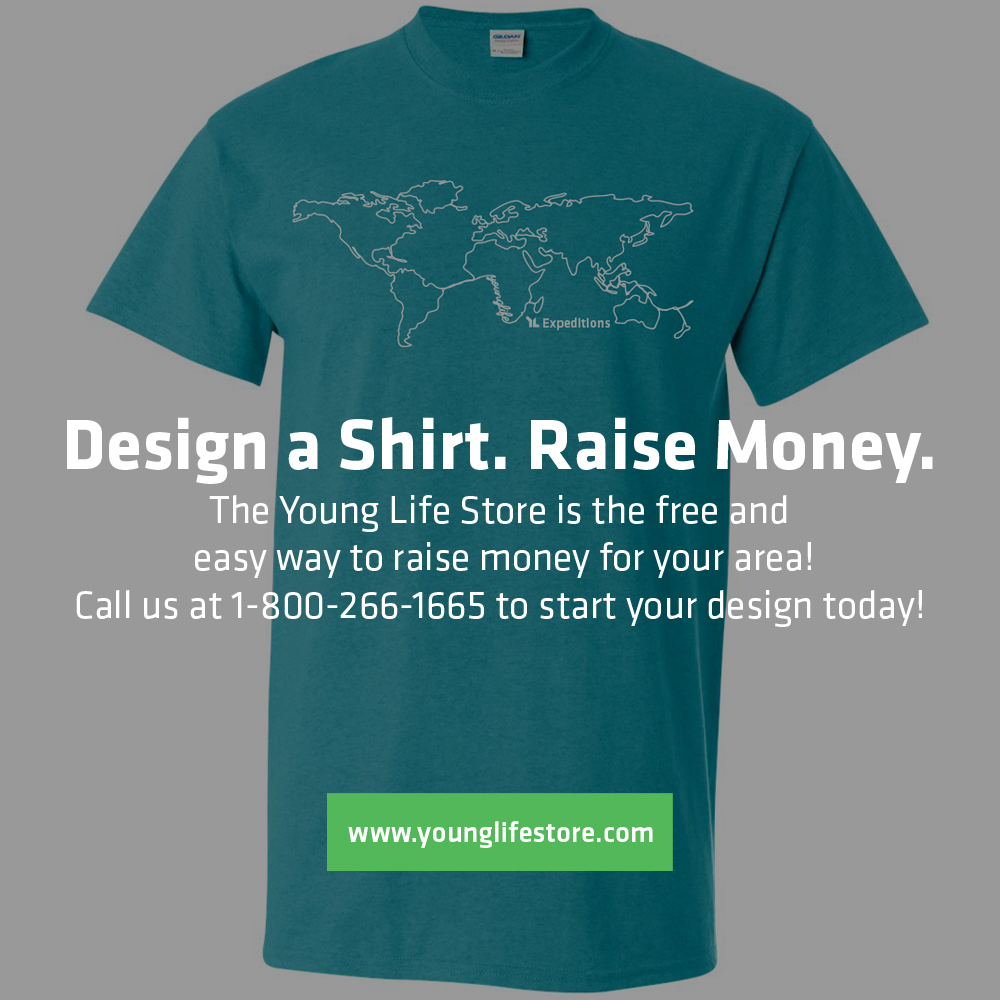 Written by the staff of the Young Life Store.
Are you looking for a new way to raise funds for your YL area? Look no further than The Young Life Store! Selling shirts with us is easy and simple!
Send us your own design, pick from the many premade options on The Young Life Store, or talk to us about creating a new design from scratch for free.
When ready, the product is put into the Fundraising section on the Young Life Store.
Choose a date range for your fundraiser. We suggest 2 – 3 weeks.
Market out to your friends and family via email, social media or good old word of mouth! (Make sure to get your whole team and kids involved too!)
After the fundraiser is over The Young Life Store will print and ship the shirts to everyone who ordered.
Get a check from the sales of your shirts to any sub account for your area!!!
Read below how Mallory, with Young Life Salida, tells about her recent experience fundraising with The Young Life Store. Her area raised $1200 to help send kids to camp!
"This opportunity to fundraise through the YL store has been such a blessing. I honestly cannot think of a more meaningful way to honor an influential supporter with a commemorative design AND send kids to camp. I would highly recommend fundraising through the YL store—simple, effective and a great partnership that includes a wider marketing network. A huge win all around!"
-Mallory McCall, Salida Young Life
Check out the current Fundraising store and then call us to set up your own! 1-800-266-1665